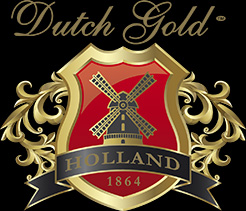 Over 150 years of real Dutch craftsmanship
Only the very best ingredients are used in our waffles made in Holland according to our traditional Recipe.
Appreciated all over the world since 1864.

It's the unique combination of the crispy waffle and the soft caramel filling which gives that special taste.
The selection of high quality ingredients and sophisticated baking
gives this caramel waffle a long term freshness and is therefore very suitable for export.

Our premium waffles are baked by 5 quality bakeries in The Netherlands.

"Stroopwafels" (Dutch for waffles) are one of the best selling export products at Schiphol Airport!
Mini caramel waffles single wrapped in a bag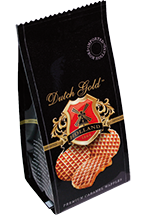 Mini caramel waffles single wrapped in preprinted foil
Weight per bag 144g
12 bags per outercarton
120 cartons per block pallet
qty ce per block pallet (1440)
Shelf life 1 year, printed on the bag
Mini chocolate caramel waffles single wrapped in a bag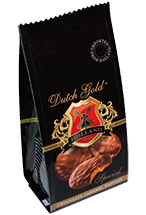 Mini chocolate caramel waffles single wrapped in preprinted foil
Weight per bag 180g
12 bags per outercarton
120 cartons per block pallet
qty ce per block pallet (1440)
Shelf life 1 year, printed on the bag
Caramel waffles single wrapped in a display carton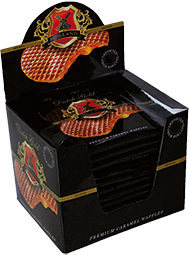 Caramel waffles single wrapped in preprinted foil
Weight per single 31g
10 singles per display carton 315g
6 display cartons per outercarton
240 cartons per block pallet
qty ce per block pallet (1440)
Shelf life 1 year, printed on the foil of the singles
Chocolate caramel waffles single wrapped in a display carton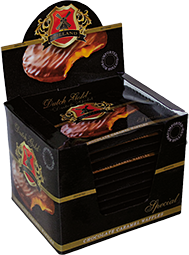 Chocolat caramel waffles single wrapped in preprinted foil
Weight per single 44,5g
8 singles per display carton 356g
6 display cartons per outercarton
240 cartons per block pallet
qty ce per block pallet (1440)
Shelf life 1 year, printed on the foil of the singles